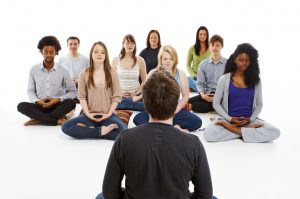 Certificate for Teachers of Business English is designed for qualified teachers of general English who wish to gain a supplementary teaching qualification in English for business purposes. The qualification is designed to broaden a teacher's management skills as well as their understanding of international education practice, processes and procedures. It provides teachers with the skills required to teach English to the growing number of people who aspire to use English in a professional, business context.
COURSE STRUCTURE
Hours per week
20 hours
Hours per day
4 hours,
Timetable
(subject to change)
9.00am – 12.15pm, Monday to Friday
1.00pm – 2.30pm, Monday to Thursday
Minimum Age
17 (with parental permission), 18 otherwise
Start Date
Email school@mansuu.com
Course Length
3 weeks
Levels Available
L3 – B2-C1 CEFR (Upper Intermediate)
L4 – C1-C2 CEFR (Advanced)
Additional Charges
Standard Registration Fee
Maximum Class Size
12
Average Class Size
Summer season: Maximum capacity.Rest of year: 4-10
Nationality
Multi-cultural, fluctuates with seasons
Personal Tutor
Available on request
General Information
This Qualification from KMSE is trusted and valued by employers, professional bodies, educational authorities and universities. The qualifications are also recognized by Ministries of EducationS around the world and many educational authorities have collaborated with KSME to make the qualifications more widely available in their countries.