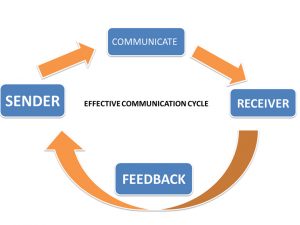 Communication is the heart of everything we do in business, yet limited communication is a huge problem for businesses and individuals causing low morale, poor performance and high staff turn over. Most of the communication happens by accident, with wrong messages coming across. If your organization wants to be successful in business, it is worth training the staff to communicate efficiently.
The communication skills training provided by KMSE aims to build :
Firm foundations : Enhances the essentials of communication that anyone can take in every situations.
Body basics : Enhances non verbal communications.
Team Talk : Improve the run-down on communicating with colleagues, superiors and clients.
Making most of the meetings : Helps individual to develop communication strategies for a meeting or presentation.
Selling successfully : Develops an individual on how to communicate effectively with clients.
Ditching the difficulties : Empower an individual to deal with difficult situations.
The art getting the message across effectively is a vital key to be successful. Whether you want your staff to make presentations with confidence or to negotiate with ease, this module will help improve communication skills. The key elements of this module lays emphasis on the following:
1. What are different styles of communication ( Verbal, Non-verbal, Listening)
2. Exchanging Information
3. Communicating for results
This interactive course focuses on all aspects of communication. One will learn about assertiveness, self-awareness, empathy, confidence, body language, questioning styles, and many related topics. The course is full of exercises to give hands on experience on mastering the art of communication.
The course is designed to accommodate two types of delegates  with optional content that are provided. Some contents are ideal for delegates who know each other and are perhaps working as a team and want to enhance their inter-communication skills. A difference set of optional content is ideal for delegates who don't know each other and are looking forward to improve their general communication skills with colleagues, clients, managers and employees.