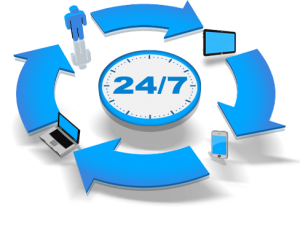 Today how your organization delivers your products and services are as important as what they are. Competing goods and services don't differ greatly from each other, so customers will choose where to shop based on the service they get. Before they consider spending any money, customers will already know whether they trust you and like you. They will have judged what you look like, what you sound like and how responsive you are.
The only way to create customer satisfaction is to under promise and over deliver. It is the internal customers of an organization that strive to provide satisfaction to their external customers.
In order to achieve this, you need to have certain insights about your staff :
Is your staff skilled enough to understand customer service matters to fulfill organizational needs?

Do they turn complaints into opportunities?

Do they match and fulfill the needs of their customers to generate satisfaction?
Can they communicate and listen effectively to decode the customer's requirements ?
The customer service skills programme is targeted to those professionals who want to make an astronomical contribution to their organization by creating repeat buyers through their customer service skills. Following are the key components of this module :
Understanding what are customers and customer service

Establishing the positive attitude – Appearance, power smile, staying Energized

Identifying and addressing customer needs

Generating return business

Turning difficult customers around

In-Person customer Service

Delivering customer service over the phone

Providing electronic customer service

Recovering difficult customers